Welcome to Lifelike Flowers, the luxury British faux flower boutique and upmarket florist. Working exclusively with high end premium quality silk flowers, we source the finest handpainted artificial stems. We believe every artificial stem must be to our exceptional standard an exquisite perfect match for fresh – we accept nothing but the best.
We work with many private and commercial clients from homes, offices and hotels to weddings, events and parties; including a number of prestigious venues. Growing from London to nationwide luxury faux flower brand and even the odd international venture, we have flourished with lustrous recommendations and support from our amazing customers – we cannot thank them enough!
We pride ourselves on our service, being both personal and professional. Nearly everything can be hired or purchased, we offer the ultimate in flexibility. From stunning off-the-shelf flower and plant arrangements to luxurious custom designs made exclusively for you.
As a passionate team of professional florists experienced and working with master florists across Europe we have over 15 years experience in fresh flowers. This means unlike shops and stores that that stock silk flowers, we are experts in flowers and floral design.
We source and deal with top of the range silk flowers, we know exactly what to look for and firmly believe no artificial flower should ever look fake. This means we are extremely selective in the artificial flowers and plants we bring into our range. We are continually adding more as we unearth only the finest stems from far and near. The search is a journey and we are always looking, so if there is anything in particular you a looking for please let us know.
We would love you to experience our finest quality silk plants and flowers, and to get as much joy as we get from creating them. Of course we would love you to spread the word too! Feel free to look us up and 'like us', 'follow us', 'pin us' and the other social activities on Facebook, Twitter, Instagram, Pinterest – as you see we are a social bunch!
The

/ Flower Girl
Hello, I'm the head florist and designer – obsessed with pushing the creativity and ideas of floristry. I love to create flower magic – jaw dropping and inspiring displays. I'm also a keen dog lover.
---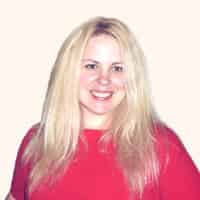 Berta
The

/ Stylish Girl
Hi, I bring the style to the team! With a background in interior design and fashion, I love create spaces that amaze with flowers. I'm also a mean baker!
---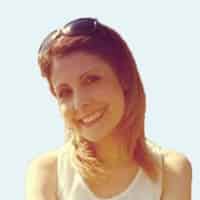 Maria
The

/ International Girl
Hey, I'm the jetsetting florist, fluent in 3 languages – working with our international clients to bring British design flare to the world… and I love the beach.
---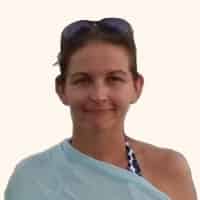 Reka
The

/ Social Girl
Hiya, I'm the fun florist! Passionate about using colours and contrasts in our arrangements to lift the atmosphere – changing greys to vivid spectacles. I also like to party!
---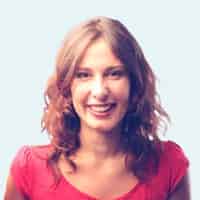 Maria
Fun fact

Two of us are sisters… can you guess who?